Established in the year 2015 Nitians Career Institute has emerged as a successful educational institute and proven to be the best choice for career focused coaching center.
At Nitians we offer courses and coaching in variety of undergraduate programs ranging from foundation classes i.e. 8th, 9th and 10th to career making classes years 11th medical/non-medical 12th medical/non-medical and also for entrance examinations especially NEET, AIIMS, JEE Mains, JEE Advanced and more.
Why chose us?
We provide one on one attention to each and every student and monitor their performance and provide valuable assistance for better learning.
Our focus is to make each and every student capable of cracking competitive examinations and excel in future endeavors.
Learning that goes beyond the textbook, we inculcate ethical learning, human values, and social responsibility. Join us on our journey towards a
Premium learning materials and adaptive examinations for step by step growth ensuring high quality learning.
brighter future.
MD's Message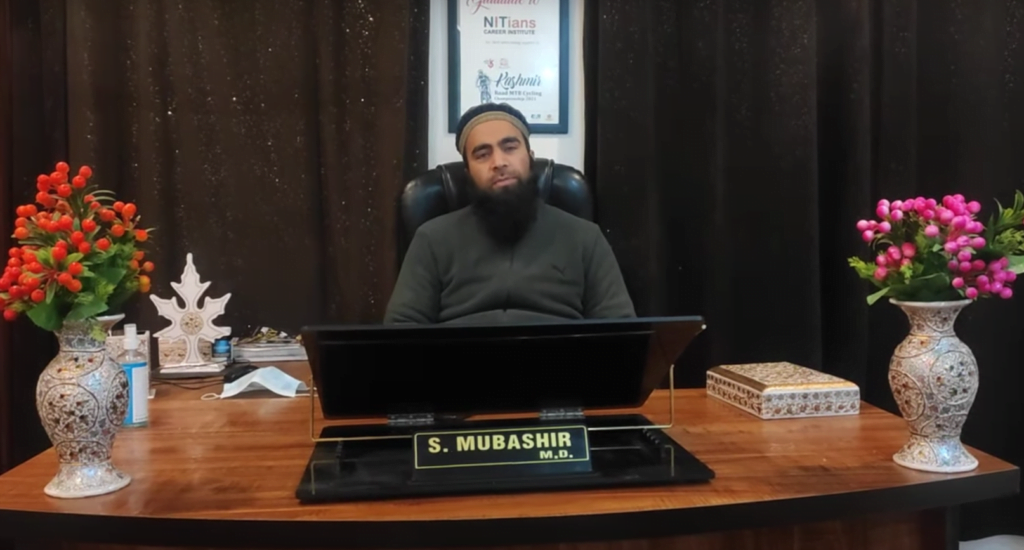 Good education is a stepping stone for high flying careers and only quality institutes of higher education and learning can really contribute a lot and match with global standards in quality. The moment you finish your Board Exams, you find yourself on the verge of a crossroad and your questioning mind asks you about your future and which CAREER COURSE / COACHING INSTITUTE to join. A selection of right coaching institute / course is an important decision which is a vital and intelligent move for successful future.
At NITians' Career Institute we will make your dreams come true, by helping you realize your absolute potential through intensive study session, personal attention and regular assessments. We promise to give our students the BEST. We follow stringent quality procedures to deliver the course in the most effective manner with the basic objective of relevance and excellence. Our unique methodology, a conceptual approach and our prominent faculty members attract the best talent.
The deeper understanding of any topic is not only essential for career in Medicine/Engineering but also conducive to successful career in any field and we believe that foundation of a successful future is laid out during school days. Therefore, we have also decided to conduct classes for VIII to XII where conceptual understanding of topics are developed which paves way for realization of career goals.
Our goal is to help you to achieve the "Be the Best version of yourself". When your every thought and action are directed towards your ultimate life goal, you become unstoppable and assured of great success. We at NITians' Career Institute work as your friend, motivator and guide to unfold your full potential and lead your way to success. We work round the clock for you to optimize your energies, your efforts in the right direction to ensure your every single step in the direction of mountain top.
I whole heartedly welcome you to the NITians' family.
All the Very Best!!
Warm Regards,
Sheikh Mubashir
Chairman & Managing Director